For Christmas, I bought Jane an Epson Stylus Photo R1900 printer so she can produce nice color prints and I can stop direct depositing my paycheck at Kinko's.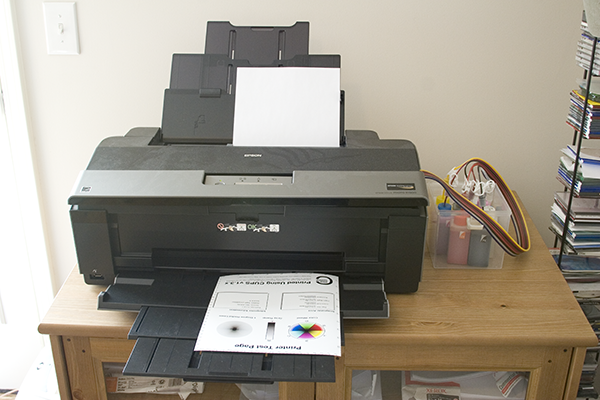 As you can tell from the 8.5×11 sheets of paper, this thing is a beast. It can handle paper up to 13″ wide, and has an attachment to allow you to print on rolls of photo paper, so you can make panoramas several feet long. There's also a tray attachment you can use to print onto CDs and DVDs.
The problem with this printer is that its very thirsty. The printer takes 8 separate cartridges, and the ones Epson ships are a tiny 11.5ml each. At $16 each, reloading the ink in this thing can be a very expensive proposition. So I wanted to get a continuous ink system. I checked out the various offerings online and decided to get InkRepublic's CIS.
The system is basically bottles of ink feeding into "fake" cartridges. The bottles of ink are 100ml each, and cost about $17. That means I am getting 8-9x as much ink for the same money as if I were just buying Epson cartridges! I anticipate the system paying for itself by spring with the way Jane prints.

Here are a few pictures showing what the system looks like: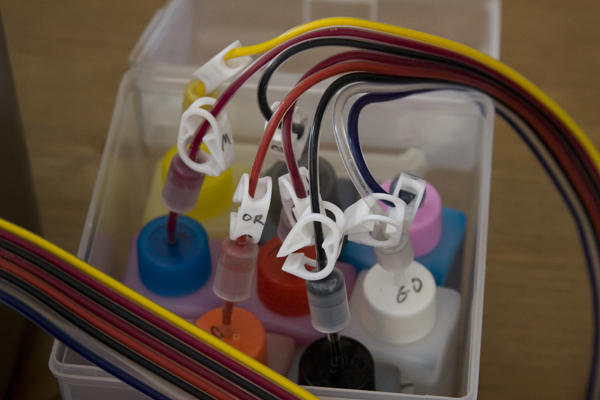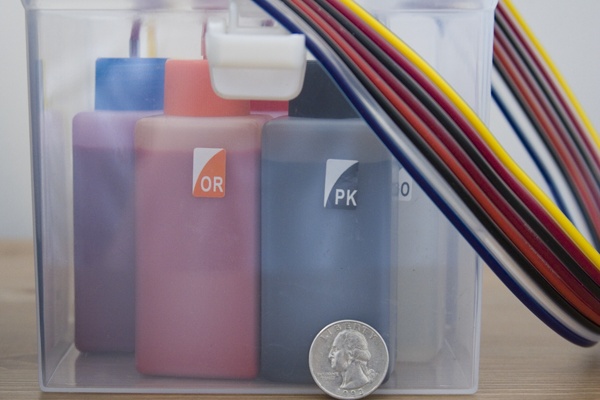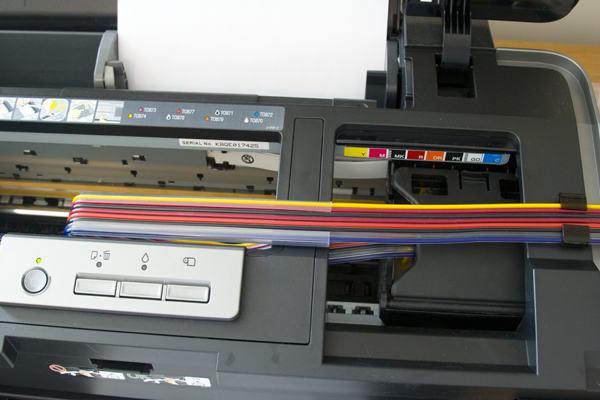 One thing I found amusing was that because of the hoses coming out of the printer, the lid does not shut all the way. Inkrepublic's solution to this? The kit includes a small piece of foam to shove into the printer to fool it into thinking its closed!!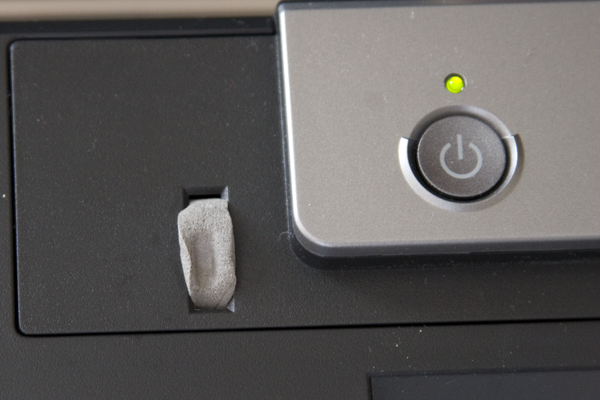 To make room for the ink system, I needed a bigger table than the one I was using. Most "printer stands" are either made for tiny consumer-grade printers, any I saw that would fit this setup cost several hundred dollars. IKEA to the rescue! I bought a very sturdy, yet inexpensive (relatively, considering its real wood) TV stand, the Leksvik. The bonus is that there's lots of storage underneath, so that's where all the printer supplies and random computer accessories are stored.